Comprehensive Repair and Rebuild Services for your Kitagawa Chucks, Hydraulic Cylinders and Rotary Tables
Consider Our Repair, Rebuild and Preventative Maintenance Services
Explore our comprehensive menu of in-house repair, rebuild and preventative maintenance services. Our service engineers are highly experienced and provide repair and rebuild services for a vast array of products including:
Hydraulic Cylinder Repairs
Rotary Table Repairs
Chuck Repairs
Preventative Maintenance
Repaired at our US Manufacturing Facility for Fast Turn Around & Quality Service
All equipment repairs are performed locally right at our US factory. The repair, rebuild and preventative maintenance team is located at our corporate and manufacturing facility in Schaumburg, Illinois. The proximity of our location will help ensure you receive your repaired equipment back for operation faster and for the lowest cost possible.
Get Your Workholding Equipment Back Into Production 
Hydraulic Cylinder Repairs
We offer repairs on Kitagawa Hydraulic Cylinders and other brands. Our Hydraulic Cylinder repair process includes disassembly and comprehensive cleaning and inspection of the cylinder. Our service engineers and technicians also perform pressure testing and standard functionality tests to ensure our customers' Hydraulic Cylinders are returned to operation fully working.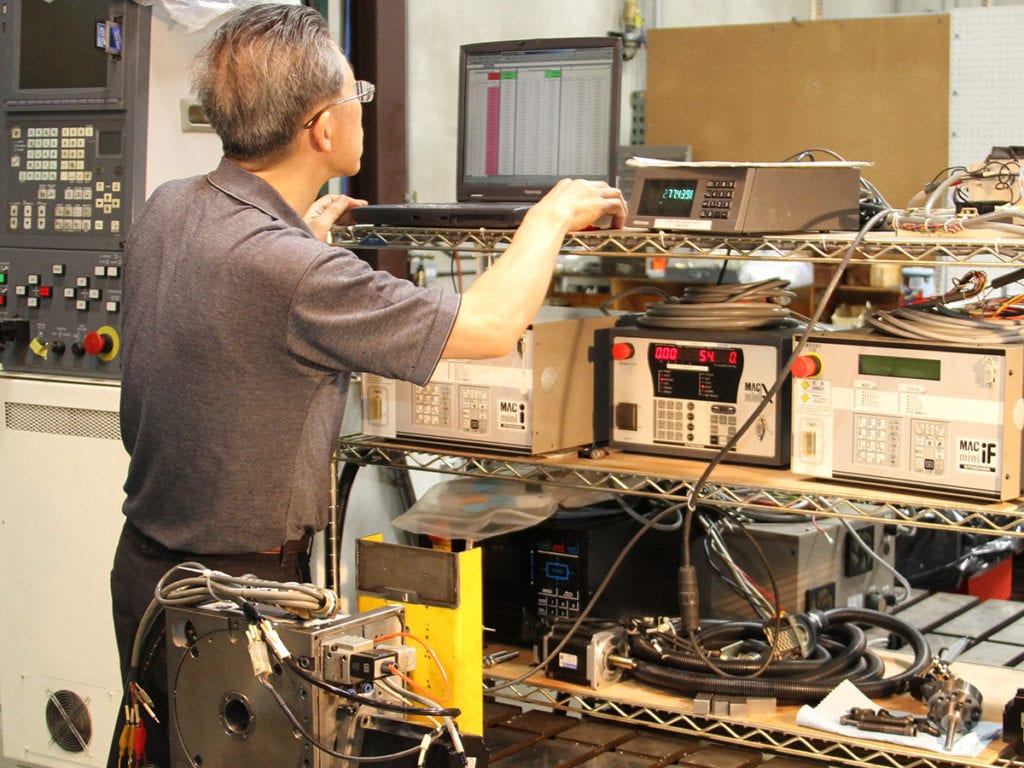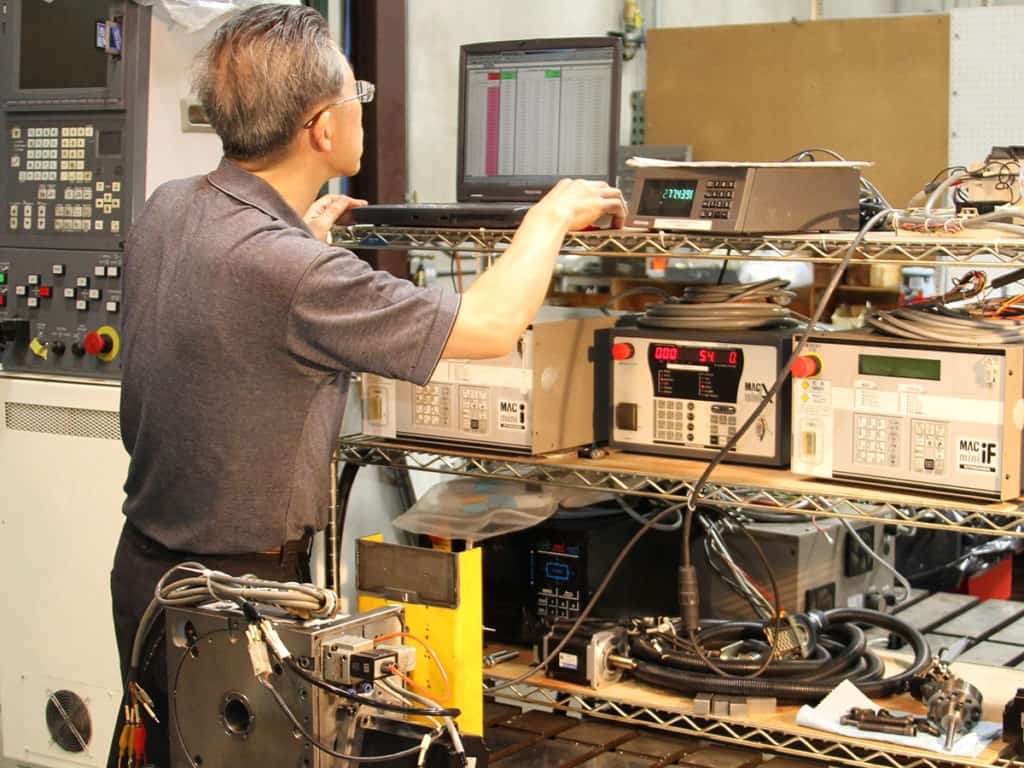 Physical inspection of all components and extensive diagnostic testing is performed. We overhaul the spindle and replace internal components such as gears, bushings and bearing switches to ensure the unit is returned to proper functioning order.
Every chuck repair is factory certified using genuine Kitagawa parts. Standard service procedures include complete disassembly of the chuck, extensive cleaning, inspected and testing for functionality and accuracy. We utilize our patented Tri-Kote lubricant which is engineered specifically for all Kitagawa chucks. Tri-Kote lubricant significantly improves safety, gripping force and the service life of your chucks.
Taking preventative measures to maintain your machine shop workholding equipment will certainly extend its life, uptime and reliability resulting in higher throughput and productivity. We offer on-site preventative maintenance training programs to help our customers better maintain their workholding equipment and increase their longevity of their chucks.
We Stand Behind All Our Repair & Service Work
Rest assured, when Kitagawa NorthTech services your machining and production equipment, it will return to your facility fully repaired and working. We stand behind all our service repairs by guaranteeing the work we perform. Consult with the factory for our terms of services.
Watch the video demonstrating our in-house repair, rebuild and preventative maintenance services for chucks, cylinders and rotary tables.