SPECIAL ANNOUNCEMENT: Kitagawa NorthTech, Inc. Acquires Tecnara Tooling Systems' Core Product Lines
Effective April 1, 2020, we are proud to announce that we have acquired Tecnara Tooling Systems' core product lines. The two specific product lines in the purchase included Kitagawa NC Rotary Tables and exclusive distribution rights to MST Yellow Angle Head products. In addition to the Angle Heads, Tecnara represented MST's family of Shrink-fit Tool Holders and 5 axis Workholding both of which are included in the acquisition.
We will be immediately stocking inventory of Kitagawa NC Rotary Tables and MST products to support customers. We look forward to serving our customers' Tooling & Workholding requirements in North America by providing them turnkey, comprehensive solutions for their Turning and Milling applications.
Please stay tuned as we will continue to make more announcements regarding these new and exciting product offerings, as well as provide greater technical content.
Breaking News
Get the latest News, Press Releases, Company and Product Information from Kitagawa NorthTech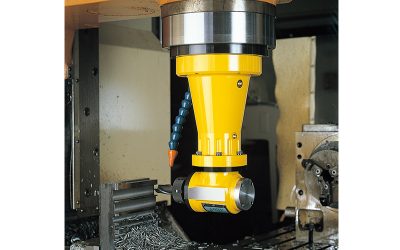 Schaumburg, Illinois - September 15, 2020 - Kitagawa NorthTech, Inc. - Through their strategic acquisition of Tecnara Tooling Systems on April 1st, 2020, Kitagawa NorthTech acquired the core product lines of the company including the MST line of Angle Head attachments. Kitagawa now offers a patented line of Angle Head accessories through an exclusive agreement [...]
read more
KITAGAWA WORKHOLDING SOLUTIONS – THE MOST TRUSTED WORKHOLDING BRAND FOR OVER 75 YEARS.
Kitagawa NorthTech offers the highest level of quality and versatility in custom design, engineering and manufacturing of high performance workholding solutions for Turning, Milling & Grinding applications.
We offer a comprehensive range of products including, standard three-jaw chucks, quick change chucks, super large bore chucks, hydraulic cylinders, work grippers, rotary tables, automated Workholding systems, custom engineered, rotational and stationary Workholding solutions, turning and grinding steady rests, Nobel Brand large chucks for Oil & Gas and more!
SIGN-UP FOR OUR MONTHLY E-NEWS DIGITAL NEWSLETTER!
Our E-newsletter is focused on providing customers ways to improve productivity, safety, profits while reducing costs with innovative Workholding solutions from Kitagawa NorthTech.