SMART GRIP 5 Axis Workholding Systems
Maximize the Performance of your 5-Axis Machining Center with Rigid & High Accuracy Work-Piece Clamping Systems
The HSK interface (between the head and the work-holder) and the dovetail clamping (between the work-holder and

the work-piece) create a compact design with less interference and high rigidity for metalworking applications

• The rigid system developed for metalworking applications.

• No interference and superior accessibility.

• Handling the work-piece is easy using a general-purpose robot.
Supports Various Work-Piece Shapes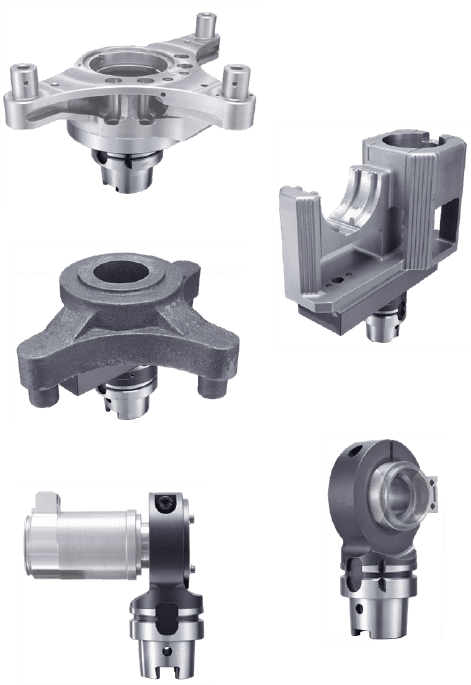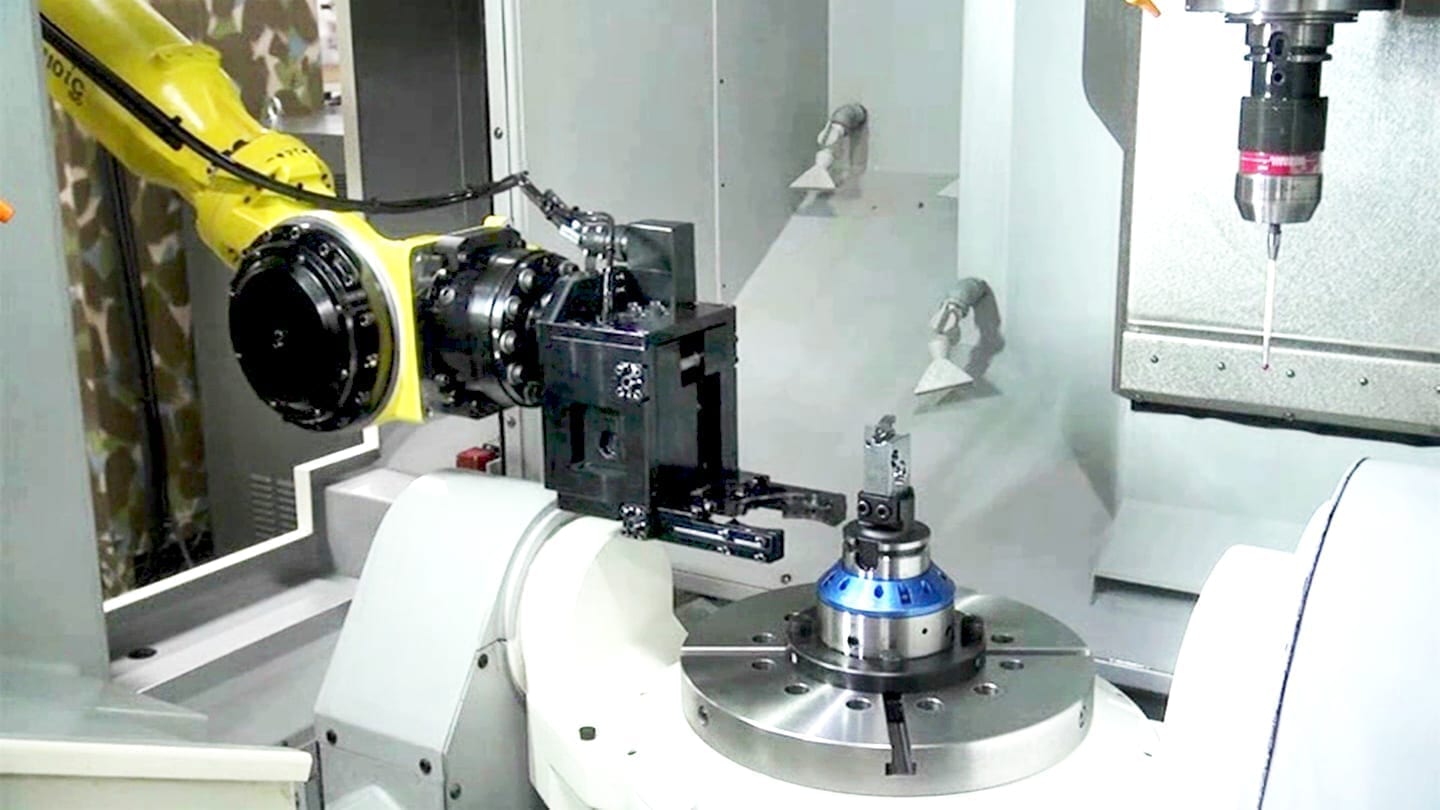 Work-Piece Clamping & Mounting Options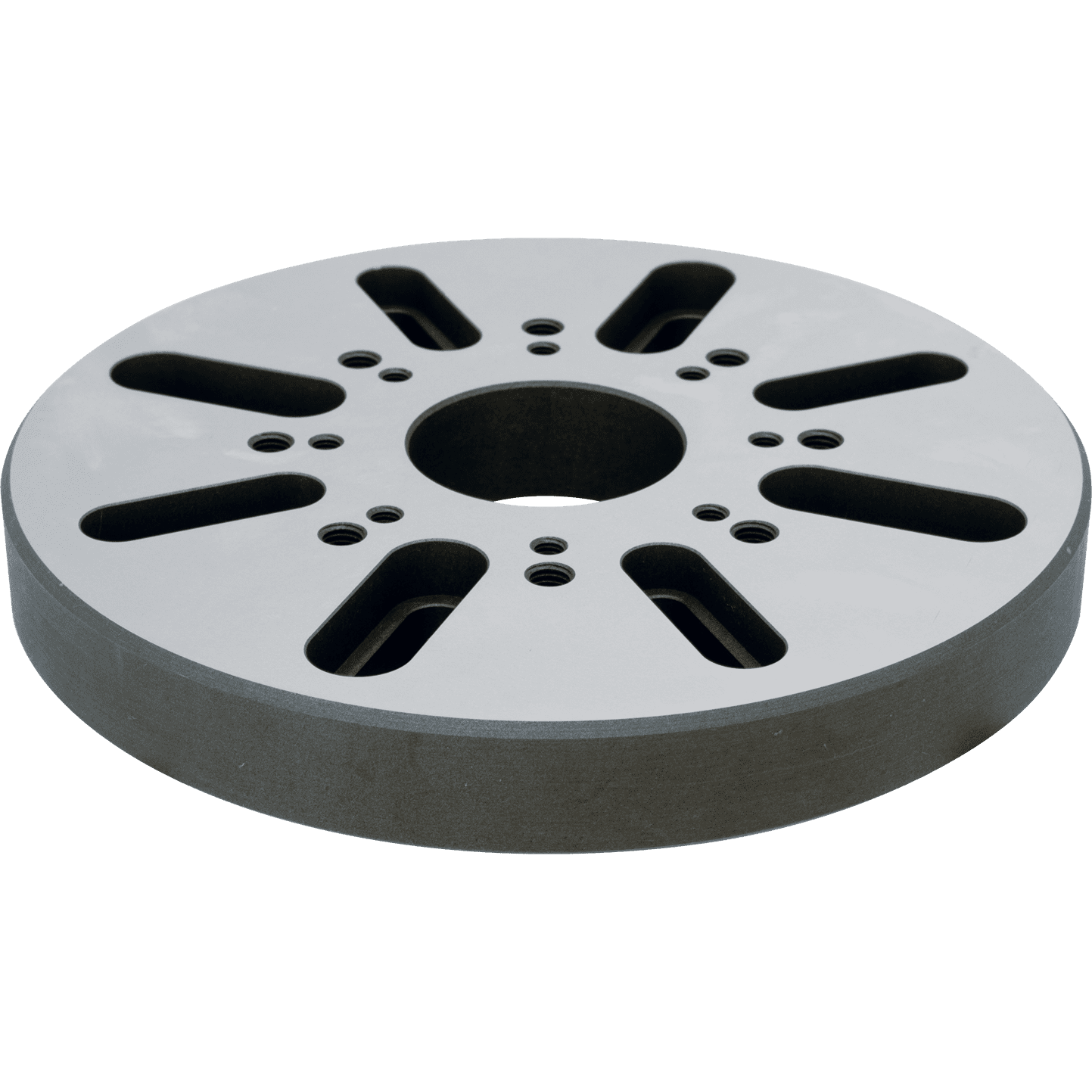 Large Diameters
(max. 200mm) 
Rectangular
(max.depth 30mm )
Small diameters
(max. 25mm)
Quick Work-Piece Changing (Manual Clamping Head)
High Positioning Accuracy
| | |
| --- | --- |
| | D |
| HSK-A40 | 40 |
| HSK-A63 | 63 |
| HSK-A100 | 100 |
Offsetting the work-piece position in the rotating direction using a touch probe
• Measuring two locations along the work-piece side face using a touch probe enables you to offset the machine table angle easily.

BLUM high accuracy touch probe
For Automation (Hydraulic Automatic Clamping Head)
The hydraulic clamping design allows for automated work-piece changing, and makes it possible for you to combine your machining centers with robots to create a fully-automated system.