Schaumburg, IL – October 23, 2017 – Kitagawa NorthTech, Inc., the most trusted leader in standard and advanced chucks, customer engineered workholding and repair and rebuild services, has announced they have recently tested and received ISO 9001-2015. By achieving ISO 9001-2015 certification and compliance, Kitagawa NorthTechs demonstrates their ability and commitment to consistently provide superior Workholding products and services that meet customer satisfaction, manufacturing specifications and regulatory requirements.
The goal of the International Organization for Standardization is to promote the growth and development of manufacturing, trade, and communication among businesses worldwide.  Kitagawa NorthTech is one member of more than one million other organizations and companies from more than 160 countries that have applied the ISO 9001 standard requirements to their quality management systems.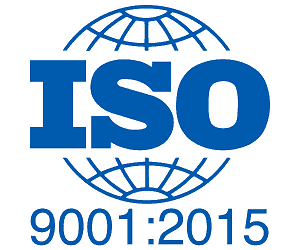 Kitagawa NorthTech Continues to Drive Quality Management System (QMS) Practices and Expertise by Successfully Transitioning to New ISO 9001-2015 Certification 
The certification process includes implementing the requirements of ISO 9001:2015 and then completing a successful registrar's audit confirming the organization meets those requirements. The company has held ISO 9001 certification and recently has successfully transitioned to ISO 9001-2015. Achieving ISO 9001-2015 standard represents Kitagawa NorthTech's unwavering commitment to quality management and customer satisfaction for their metalworking and machine tool customers.
The company is continually striving to improve manufacturing and quality management processes and quality management systems (QMS) for their extensive offering of chucks, workholding equipment and services. Kitagawa NorthTech also implements quality management processes and practices for their custom workholding engineering and repair, rebuild and preventative maintenance services for hydraulic cylinders, rotary tables and chucks.