Formulated and Recommended for Kitagawa Chucks, Tri-Kote Grease Delivers Maximum Gripping Force
Proper usage of grease can increase gripping force by 30-60%. Not using any grease to lubricate your chucks reduces gripping force by at least 30%. Infrequent usage of grease can reduce performance by another 30%. The bottom line is to optimize machining performance and productivity, use Tri-Kote for lubricating Kitagawa chucks.
Reduce Cycle Times
Improve Productivity
Lower Maintenance Costs
Extend Life of Machining Equipment
Increase Profits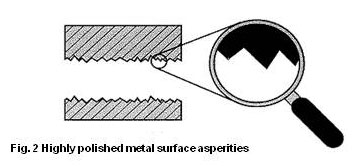 PROPER CHUCK MAINTENANCE
Inadequate lubrication causes malfunction at low hydraulic pressure, reduces gripping force and affects accuracy, also causing wear and tear. Greasing the chuck not only lubricates, but also helps remove contamination from the chuck. To maintain a chuck for a long period of time, it is necessary to lubricate the chuck on a regular basis.
Non-sealed chucks:  once every 8 hours
Sealed chucks:  once every 1-3 months, depending on machine usage, environment and maintenance of chuck. See manual for instructions.